KL Bird Park @ Lake Gardens
Welcome to KL Bird Park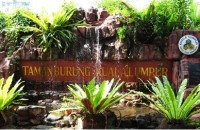 KL Bird Park – World's largest Free-flight Walk in Aviary was officially opened in 1991. Located within the serene and scenic Kuala Lumpur Lake Gardens, it is only 10 minutes away from the Kuala Lumpur city centre.  Making it one of the popular Malaysia Tourist Places to visit.
Sprawling approximately 21 acres of verdant valley terrain, the park is divided into 4 different zones and is home to over 3,000 birds of 200 local and foreign bird species.
The main feature that distinguishes KL Bird Park from any other bird parks is its concept of free-flight. Entering the door of KL Bird Park is as if you are steeping into an enormous bird cage, where visitors will have a chance to witness at close proximity various bird species living together as a perfectly balanced community in this semi-natural environment.
Park facilities:
– Children's playground
– Ample parking space
– Visitor's information counter
– Resting benches & shelters
– Refreshment kiosks (Flamingo Kiosk & Parrot Kiosks)
– Handicap-friendly pathways/toilets
– Prayer room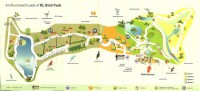 Attractions:
The Feathered Friends Photo Booth
A beautiful photo and the chance to be up-close-and-personal with our colourful and tame birds will definitely be the perfect souvenir. You can choose to use your own camera or our instant digital photo service.
Love Aviary
As you walk through this first aviary of ours, your heart will suddenly be filled with an overwhelming sense of warmth as you witness pairs and pairs of adorable Lovebirds lovingly grooming each other.
World of Parrots
This mini aviary is specially designed to accommodate various species of parrots in our collection consisting of macaws, cockatoos, lories and parakeets.
Bird Show
Don't miss the event highlight of the day, the KL Bird Park Bird Show happening at the semi-open air Amphitheater at 1230 and 1530 daily. Additional show at 1030 on Public Holiday only.
Hornbill Park
The magnificently landscaped Hornbill Park is home to the majestic Rhinoceros Hornbill, one of the largest hornbill species in the world.
[tb_google_map]
For more information, please contact 03 2272 1010 or visit www.klbirdpark.com